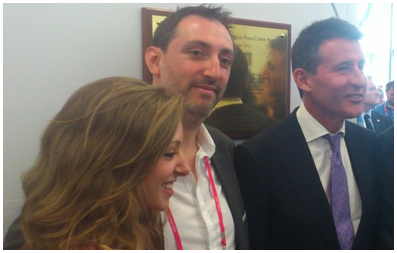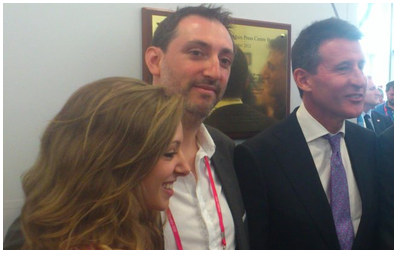 A secure, mobile-friendly website for your athletics club.
Running beautifully.
Scroll down to see what you'll get from me.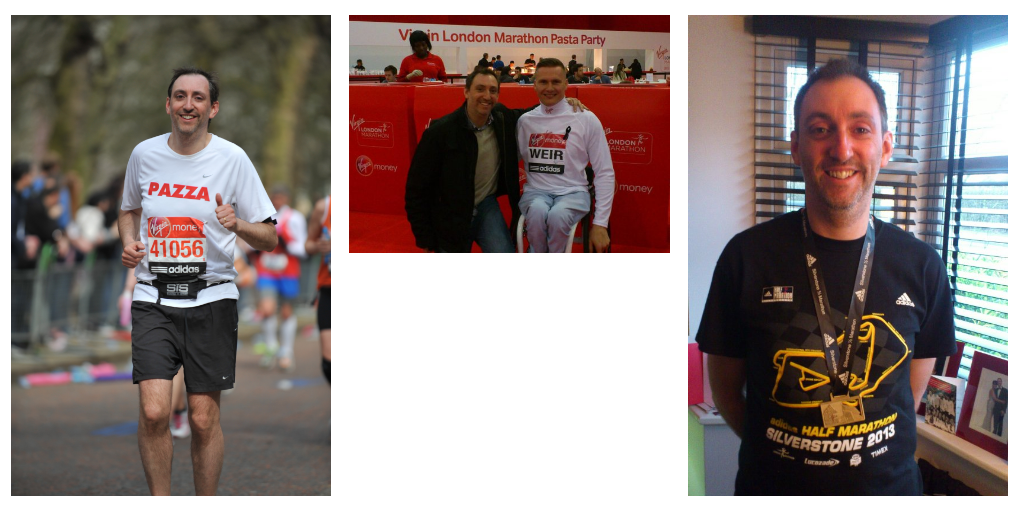 A fresh, professional-looking, bespoke website
unique to your club that works on mobile devices as well as desktops
A reliable, responsive Olympic-standard worker
who's willing to go the extra mile (read the testimonials below for proof)
An understanding of running and athletics clubs
I've raced in one marathon, three half marathons and a couple of 10Ks
Zero disruption
to your existing site (if you have one) during development
Full back-up capability
in case the worst happens
Full-service provision
including hosting, domain name registration and site management (if required)
Integration
with your preferred online subs collection service (if required)
Integration
with your club's social media profiles (if required)
The latest technologies and standards
for optimum performance and security
Plain-English teaching
so that you can easily add and change content yourself
Previous work
Click the images below to view the live sites.
Project
Enfield & Haringey Athletic Club
Brief
To design and build a responsive website to re-establish this large London club's online home.  The website needed to feature end-to-end encryption, using an SSL certificate and giving the reassuring 'https' in the URL.
Testimonial to follow.
From Barry Cook
Brief
To design and build a revamped website in order to refresh the club's online presence and enable a more efficient way to collect subscriptions.
"Working with Paul on the development of our new athletics club website has been an absolute delight.
Not only is he extremely easy to work with and collaborate on project tasks, Paul goes the extra mile to ensure that if there is something you don't understand, he will walk through it with you until the penny drops.
If there is something extra that you ask for he adopts a 'can-do' attitude which gives you confidence and the end result is a professional look and feel to your organisation's web presence."
Mike Lepps
Brief
To update the club's original website, enable online collection of subs, create a protected members' section and implement end-to-end encryption and full-strength security through SSL certification and the 'https' protocol.
"It has been a real pleasure working with Paul to deliver a new website for our club. Paul is both very professional in his approach, and also very easy to get on with.
He has been quick to respond on all requests made of him, and has helped us to deliver a website that not only met all our requirements, but went beyond to deliver a site better than we could have specified ourselves.
Our new site has been very well received by our club members, and the whole project has been delivered on time and to great success. Thanks once again Paul!" 
Peter Beuselinck
Brief
To create a simple, one-page website to introduce author and Boreham Wood FC supporter Brett Lewis and his debut book, Amazing Journey, using Brett's design idea.
"As a first time author, the process of writing and producing a book was a bit daunting.
Writing the book itself was often the easy part. Once the writing was complete, actually producing the book itself proved much harder but thanks to the help and support from Paul Parry from "Parry Media Services", it has been a much easier task than it otherwise would have been.
Paul's advice on self publishing and his help on setting up my website was invaluable. I'm not sure I could have done it without him!!"
Brett Lewis
Brief
To update the original website, which I created in 2011, to maintain its security and refresh its identity.
"I was looking to set up a website for my artwork and approached Paul Parry. Paul was great from start to finish. I also found him to be very approachable and willing to answer any queries i might have. I would highly recommend Paul."
Brief
Design and build a website to showcase this Hertfordshire property company's high quality work and customer service.
"Thanks Paul, I so appreciate what you have done for me on the website." 
Mark Groom
Project
Dean Jorgensen – Magician
Brief
To update Dean's original website in order to make it responsive and showcase images of Dean at work.
"Before I set up my own website I pretty much only knew how to send and receive emails, and a little social networking. Paul made everything so easy and straightforward for me, and made me realise the task wasn't daunting at all. Always patient, Paul really is the ultimate professional and 100% accurate on deadlines. 
He is always thoroughly polite and courteous and thorough with his work. I wouldn't hesitate to recommend Paul." 
Brief
This unique company needed to put their business on the online map.
"Many thanks for all of your help developing our new www.admaps.co.uk website. Your expertise and knowledge were invaluable.
As you know we are developing some new products for next year and when they go live I will contact you to advise how we need the website updated. In the meantime thank you for your ongoing support with the website SEO." 
Jonathan Cooksley
Brief
Clonboy needed help configuring the ecommerce aspect of their site, as well as editing the copy on several pages.
"I am very impressed with Paul's 'can do' attitude.
He helped us to launch our website, dealing with the tasks we needed help with, but also taking time to make some valuable suggestions about other aspects of the website.
I know who I will be calling if we have problems with our website!" 
Olga Freely
Brief
Orbital Fitness needed a site to showcase all the courses they run and advertise the company's credibility and unique appeal in what is a very competitive market.
Brief
The Desire Code was written by bestselling German author Pierre Franckh. I worked with Pierre and his wife, Michaela Merten, on this website and a Kickstarter campaign, having edited the book itself and acted as the couple's digital manager.
Brief
Skynet Futures, a proprietary trading company specialising in short term interest rate futures (STIRS) using spread strategies, needed to establish an online presence with a small but slick website with blogging functionality.
Brief
Sleepy Cat Media created powerful new software for the TV broadcast industry and needed a website to explain its features and benefits when the company's directors visited IBC, the largest broadcast trade show in Europe.
Project
EnglishLanguageExpert.com
Brief
This was the first website I built (in 2007). It helps people with English grammar, punctuation and spelling, as well as certain other aspects of the language. The site remains popular in 92 countries throughout the world.